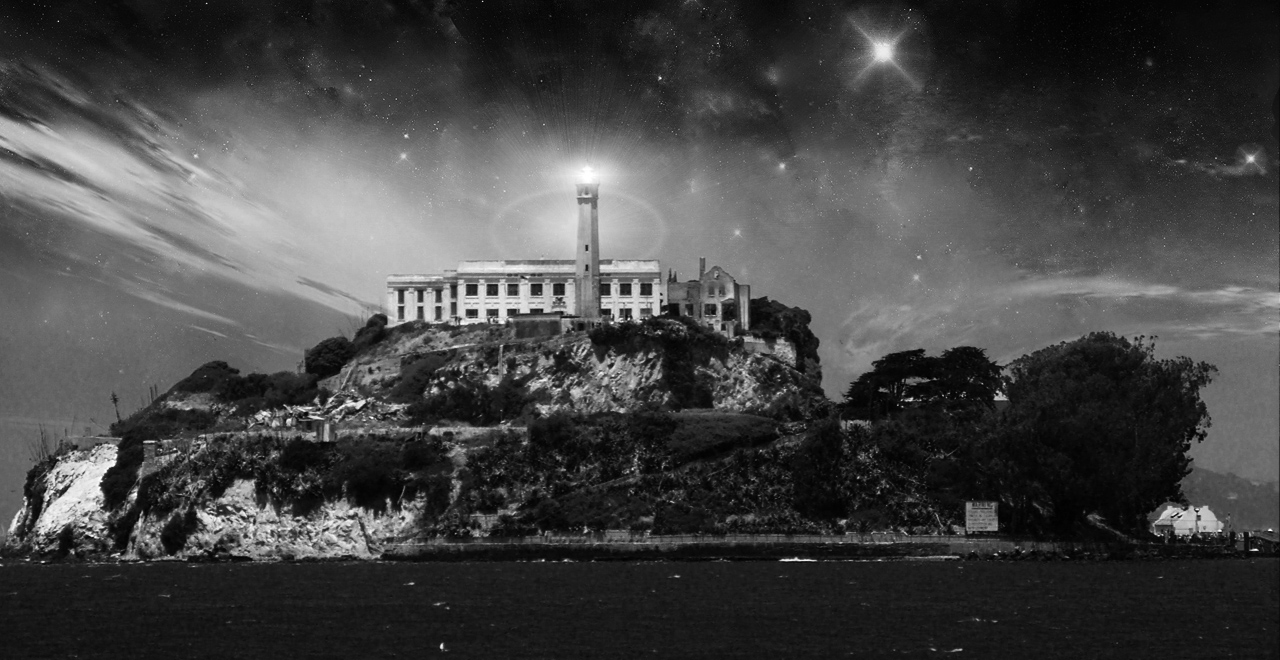 J.J. Abrams is bringing a new series to television and this time with another island at the center of its story. Hopefully this one stays put and the characters remain in the land of the living.
The new show is called Alcatraz and it's a combination of sci-fi and supernatural elements with the usual twists and turns that could have the makings of the next Lost. It's described as 'a show about mysteries, secrets and the most infamous prison of all time: Alcatraz.'
The now abandoned prison was first used as an army compound in the mid 1800′s and later become a military jail and a Disciplinary Barracks towards the end of the 19th century. In the early 1900′s it underwent significant alterations with the addition of the prominent main cell block.  In the 1930′s it was transferred to the Federal Bureau of Prisons and then became home to some of the toughest prisoners of the 20th century and fodder for countless stories and films documenting their attempted escapes. The prison was closed in 1963 and became a popular tourist attraction and the location for movies about the island,  most notably Clint Eastwood's nail-biter 'Escape from Alcatraz' and the Nicolas Cage, Sean Connery action flick 'The Rock'.
The new Fox drama centers on a group of missing prisoners and guards who reappear in the present day and a group of FBI agents who are tracking them down and begin to unravel the secrets behind their disappearance.
As the project gathers momentum, actors are beginning to fill key roles and one of the first announced was former 'Lost' Alum Joe Garcia. Approached for the part by producers, Garcia will play the hippy geek Dr. Diego Soto, the world's foremost expert on Alcatraz. His casting will surely attract 'Lost' fans in droves not to mention the parallels of his character's knowledge of another weird Island.
Sarah Jones from 'Sons of Anarchy' has landed a lead role as Rebecca Madsen, 'a smart, thoughtful and a little obsessive police officer'. Jones has an upcoming part on the FX drama series, 'Justified' and the soon to be released movies 'The Domino Effect' and 'Storage'. Other additions to the cast include Jonny Coyne, recently seen in a two-episode arc on the canceled 'Undercovers', playing Warden Edwin James. Alongside Coyne will be Jason Butler Harner in the supporting role of Associate Warden E.B. Tiller 'who enjoys and abuses his power'.
The project, written on spec was shopped around to prospective networks with Fox committing to the pilot from executive producers J.J. Abrams and Bryan Burk. It was written by Elizabeth Sarnoff who will serve as series showrunner. Steven Lilien and Bryan Wynbrandt who wrote earlier versions of the script will also co-executive produce.
Look for Alcatraz to bust out early next season.
via: Deadline